We asked writers, activists and intellectuals to offer their picks from this year for summer reading suggestions.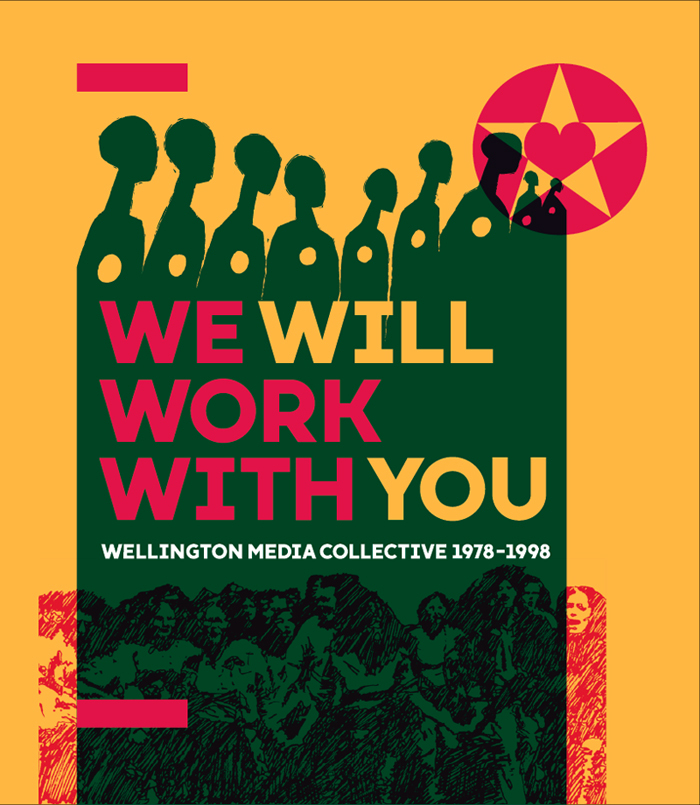 Lyndy McIntyre
In 2015, as movements against austerity and inequality gathered strength around the globe, the Living Wage movement blossomed in Aotearoa. The deeply counter-cultural movement depends on building strong alliances across faith and community groups and unions to end poverty wages. It is also a creative movement, where cultural expression and events contribute to creating grassroots community alliances.
Two personal reading highlights in 2015 were about the role of art in creating change. The first is the inspiring story of working with community: We Will Work With You (Wellington Media Collective 1978-1998). This book graphically tells the story of the collective committed to working with community groups to enable them to get across their message. The philosophy of working with not for reveals what is missing in our individualistic society. As a Wellingtonian I well recall the role of Media Collective in our campaigns to oppose the Vietnam war, nuclear ships, racism, sexism and union-busting; but what stands out is the principle of working in partnership to give communities a voice.
Words Will Break Cement; The Passion of Pussy Riot (Marsha Gesson) is an intriguing account of a courageous group of activists determined to expose hypocrisy and oppression in Putin's Russia. Gesson paints a fascinating picture of the women who became Pussy Riot, the act that sent three to prison and the resulting international outrage. Although Pussy Riot's subsequent public life is not without controversy, in various forms they continue to speak out for justice and humanity, most recently in Nadya Tolokonnikova's call to relax borders and welcome refugees as "an opportunity to remind ourselves what humanity is capable of." Words Will Break Cement reminds us of the power of performance in challenging injustice and calling for change.
Lyndy McIntyre is an activist and coordinator in the Living Wage Movement, and a long-time trade union activist.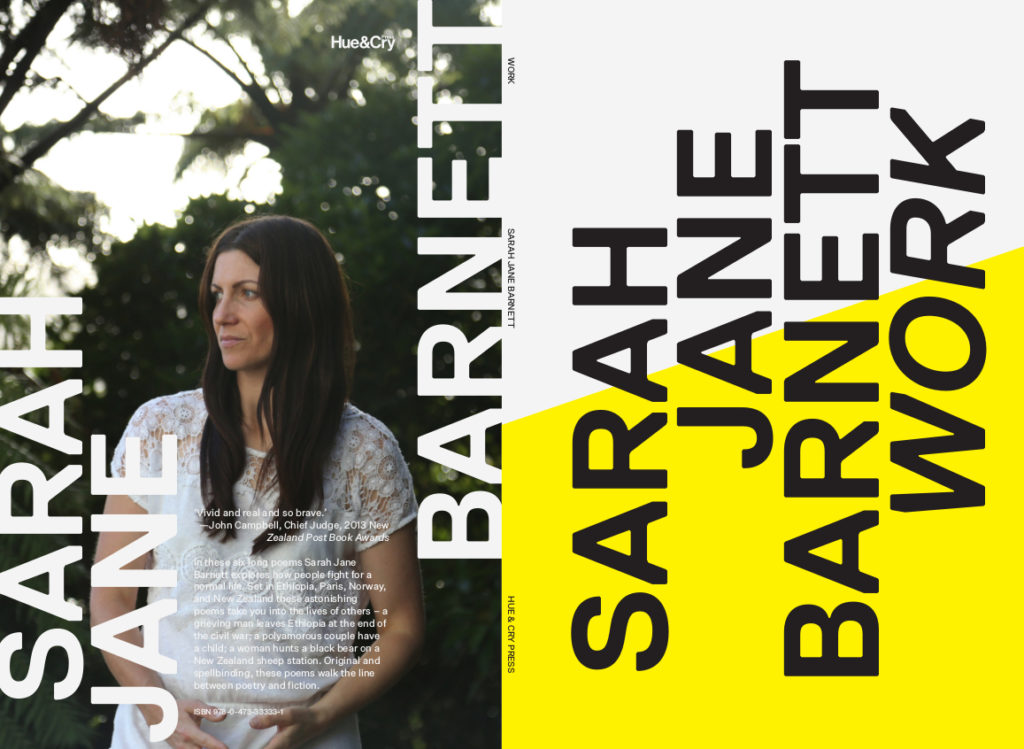 Chris Tse
Ten years after his striking debut Crush (one of my all-time favourite poetry collections), American poet Richard Siken released War of the Foxes, a stirring meditation on art and creation (and their opposites). "The hand is a voice that can sing what the voice will not, and the hand wants to do something useful." These poems appear finely polished, but there's a difficult and dangerous machine working away beneath the surface. Claudia Rankine's often brutal Citizen has received many plaudits this year, and with good reason. This is one of the most challenging and uncompromising books I've read in a long time: a dizzying mix of poetry, essay and art. Rankine surveys the volatile terrain of America's race politics, teasing out the complications of what it means to define 'identity'. Finally, I'd like to mention New Zealand poet Sarah Jane Barnett's wonderful second collection Work, which is comprised of six long poems. Reading this book is an immersive experience, and it challenged my own expectations of the long poem form. Definitely a book to be savoured many times over.
Chris Tse's poetry collection How To Be Dead in a Year of Snakes was published by AUP last year.
Kristen Ng
I absolutely recommend reading Dragon Rampant (New Women's Press) by Robin Hyde, an account of her spontaneous trip to war-torn China in 1938. Hyde's wartime writings provide a fascinating historical counterpoint to the now enormous economic boomtowns of Shenzhen and Guangzhou, where I read the novel this year. Fighting against disability and discrimination, she responds to a group of male reporters who bar her from the frontline with: "Go to Hell. We'll see whether I'm an encumbrance." A quote that needs to be monogrammed on a t-shirt in 2016.
My Chinese reading highlight must be On High in Blue Tomorrows《于忧郁的明天升上天空》by Shanghai writer Mian Mian 棉棉, a selection of confessional blog entries on the death of her father, quitting smoking and becoming a Buddhist. Mian Mian shot to fame in 1999 for her novel Candy, based on her own self-destructive junkie lifestyle in the special economic zone of Shenzhen following Deng Xiaoping's Opening Up reforms.
Kristen Ng maintains the website Kiwese, and has a chapter in the AUP collection Tell You What: Best New Zealand Non-Fiction 2016.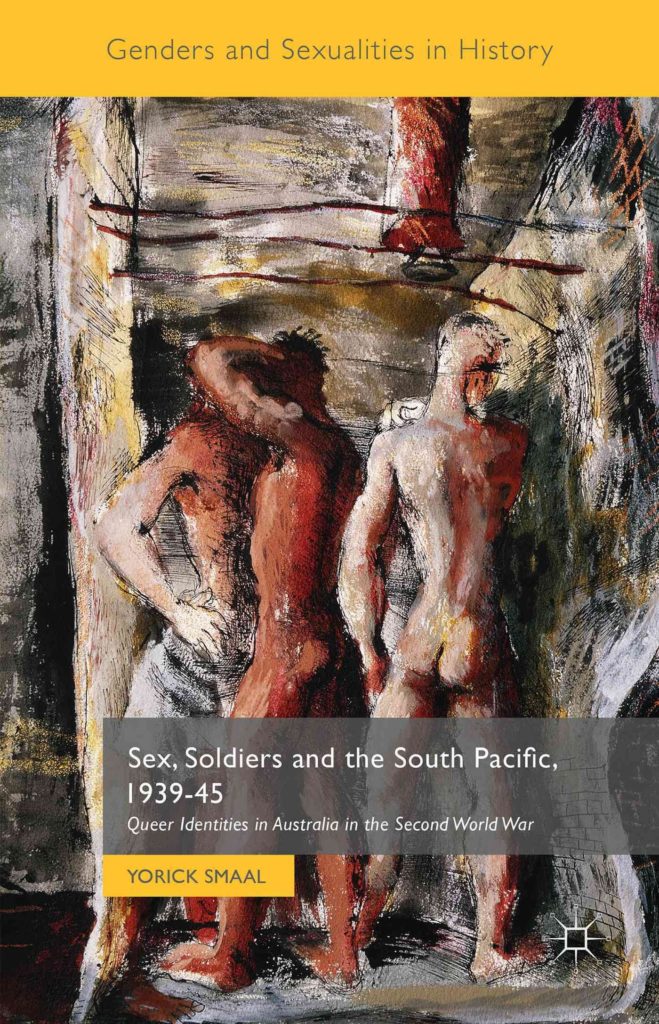 Chris Brickell
I've really enjoyed Yorick Smaal's Sex, Soldiers and the South Pacific, an intricate account of sex and sociability between men in Queensland during the Second World War. Smaal skilfully recreates the homoerotic world of the past, paying careful attention to the specificities of wartime Queensland and the lives of men themselves: Errol, Reggie, Gypsy, Val and countless others.
There is a rich irony here, one not lost on historians of male homosexuality. The repressive power of the state – arresting men for having sex with one another, hauling them through the court system and throwing some of them in prison – is also responsible for a wealth of historical detail. The reader learns of cruising spots, parties, drag, camp language, and the other constituents of queer culture in this time and place, often from the court files that tell of the activities that lead to men's arrest. 'One man was discovered face down in the lap of a seaman in Townsville's Anzac Square', Smaal tantalisingly writes at one point.
Queer geographies play an especially important role in the book, and as an erstwhile geographer this aspect really appealed to me. Public places could be dangerous for men seeking friends and fun but, as Smaal writes, they turned out to be central in the building of queer wartime lives. This is an intimate – if sometimes dangerous – geography that fused state power and self-making in the streets, alleys, service clubs and hotels of Queensland's towns during an exceptional time in Australia's history. Sex, Soldiers and the South Pacific is engaging and revealing, as well as a sobering reminder of the complex entanglements of pleasure and danger in post-war homosexual lives.
Chris Brickell teaches gender studies at Otago, and has written several books on sexuality in New Zealand history.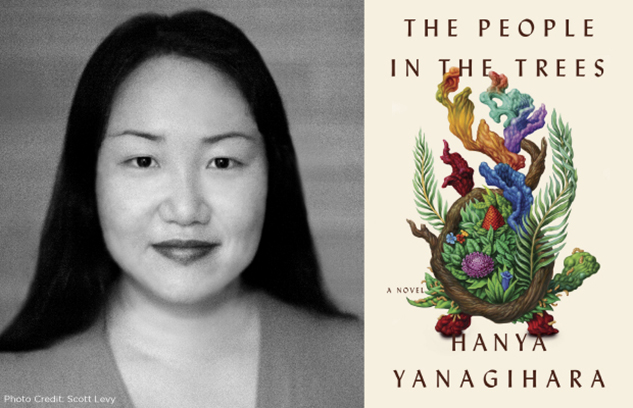 Nicola Gaston
A book I picked up on a whim, China in Ten Words, by Yu Hua, stuck with me more than many books I read this year. A memoir that deals with the changes in Chinese Society over the last half century, it deals with themes of honesty and deception in essays that cover the concepts captured in words such as 'People', Leader, and 'Bamboozle'. At the same time it traces a personal history of change, from dentistry from writing, and manages to reflect on both personal and political tragedy with humour and grace.
The People in the Trees (Hanya Yanagihara) is, in a title often reserved for fiction that manages to capture seeds of truth, one of the most disturbing books I've ever read. On the back of the non-fictional tour de force The Immortal Life of Henrietta Lacks, by Rebecca Skloot, themes of scientific ethics – reflections on the place and limits of science in society – are appearing in recent fiction as well (A second mention has to go to We are All Completely Beside Ourselves, by Karen Joy Fowler). Yanagihara spins a captivating tale of scientific hubris and the collision of cultures, which is both too dark to look comfortably at and too honest too look away from.
Sticking with honesty, Tim Winton's Eyrie strikes right at the heart of current conversations about science, environmental activism, advocacy and the modern media, while remaining a deeply humane portrait.
Finally – I'll be both honest and unoriginal and give due acknowledgement to Elena Ferrante's Neapolitan Novels. While the story of friendship and childhood in poverty in My Brilliant Friend is astounding in its clear-sighted view of the vulnerability of children, it's the experiences described in The Story of a New Name that have provided most food for thought. In a world in which we think we have broken down the barriers to education described in the first novel, it's the more subtle barriers described in the sequel which resonated with me as – still! – a fair assessment of the limited extent to which education is able to address inequality of opportunity.
Nicola Gaston's Why Science is Sexist is out from Bridget Williams Books.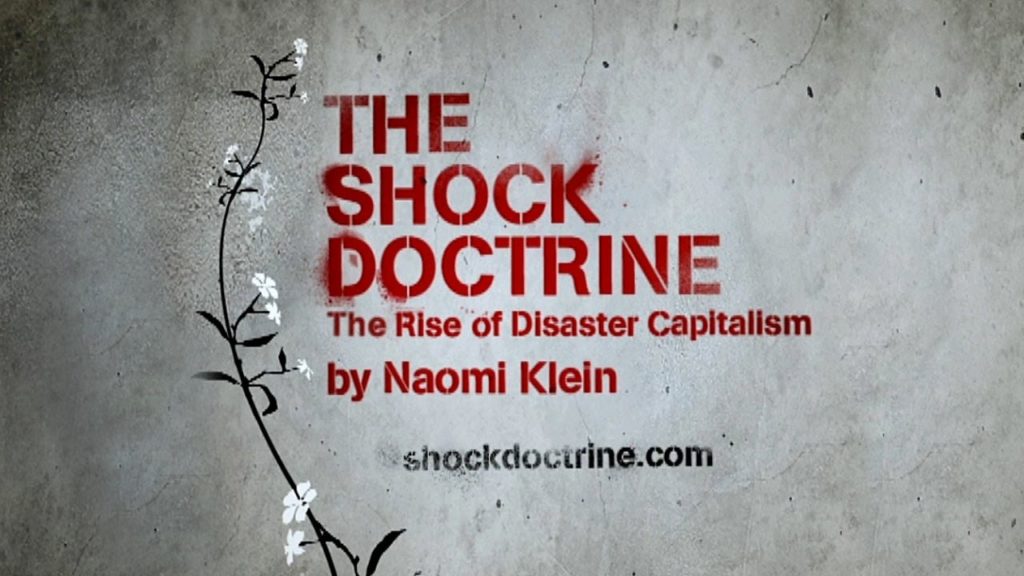 Dave Armstrong
This year has seen me read many books that I should have already read. Nicky Hager's Hollow Men, even though it focuses on the National Party pre-2008, contains familiar names and tactics and, as usual, is clearly written and eminently readable. I often found myself diving to the index at various times this year as history repeated itself. The same applied to Naomi Klein's Shock Doctrine. Her analysis of the Iraq war and the privatisation of military conflict is spot on, and I found it most valuable when trying to unravel events regarding Syria and ISIS. She explains how the US had the chance to hold democratic local elections in Iraq but refused because they couldn't be sure of the outcome, antagonising both the Sunni and Shia populations. On the home front, Stevan Eldred-Grigg's excellent The Great Wrong War dispelled many of the First World War myths prevalent in this centenary year.
Dave Armstrong is a playwright and columnist.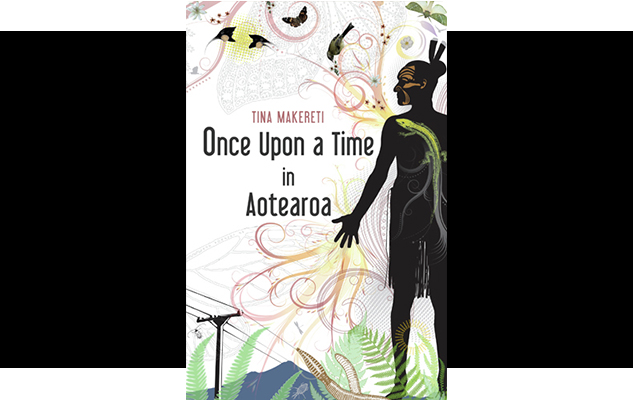 Teresia Teaiwa
Once Upon a Time in Aotearoa was published in 2010. It's a shame it's taken me so long to get around to reading it. But once I started, I couldn't put it down, and read it all in one go on a flight from Auckland to Honolulu earlier this year. As a migrant from the Pacific, living in Aotearoa, I recognise that Māori literature is a crucial way in to understanding the diversity of indigenous experiences and imaginaries made possible by the particular history of this country. Tina Makereti's collection of short stories unnerved me. From the first story's image of a lonely Tāne thrusting his penis into a soft mound of earth, I realised how sterile my previous thinking around the concept of tangata whenua (people of the land) had been. I also appreciated how Makereti managed to avoid a formulaic approach to magical realism in each story. Her writing is pretty spare — there's nothing florid about it. But each story holds at its centre an ache, a deep hurt or longing. The story that reduced me to sobs was about a young man who inherits the responsibility of visiting the sculpture of Pania of the Reef in Napier, and who tries to fulfill his duty in spite of the blokey peer pressure surrounding him. It was Makereti's compelling exploration of both mamae (pain) and takohanga (responsibility) that kept me riveted. The collection is not overtly didactic, but having read it, I feel changed. I feel like my senses are much more alert to what the indigenous pasts, presents and futures of this country have to teach me and the kind of witnessing and reciprocation that I and other tauiwi (foreigners) inevitably owe in return.
Teresia Teaiwa is a poet, scholar, and trade unionist. Recent publications include chapters on teaching Pacific studies, sexual minorities in the Fijian army, and theorizing 'native studies'.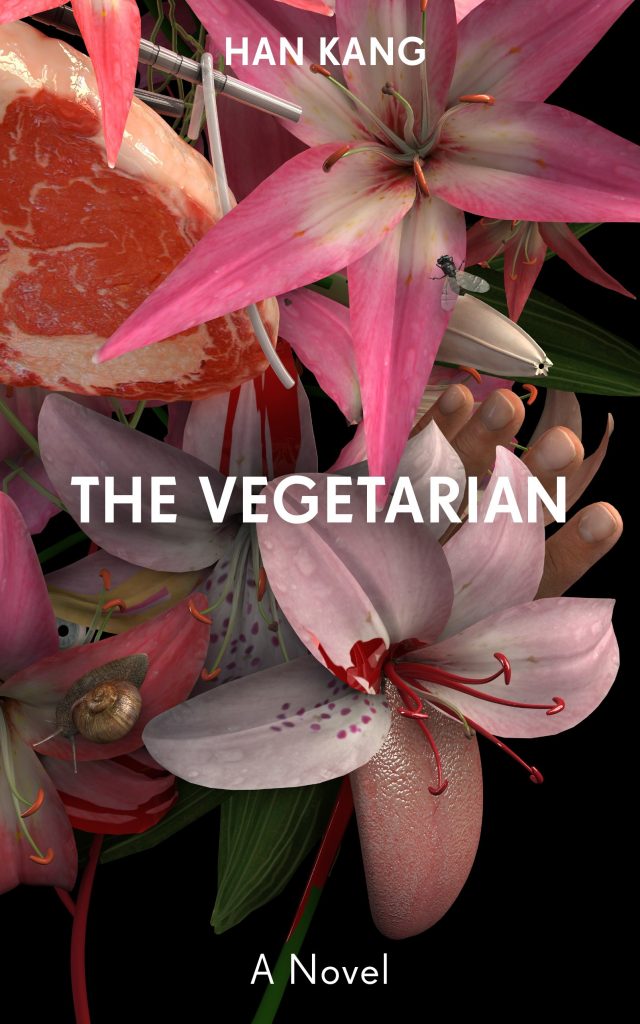 Anna Smaill
I didn't read nearly enough this year, but one of the best books I did finish was Han Kang's The Vegetarian. People often use the descriptor 'visceral' without real justification, but this novel truly earned it. I also belatedly read Ursula LeGuin's Earthsea Trilogy, The Europeans by Henry James and Helen Macdonald's brilliant H is for Hawk.
Anna Smaill's The Chimes was long-listed for the Booker Prize. Her poetry collection The Violinist in Spring came out in 2005.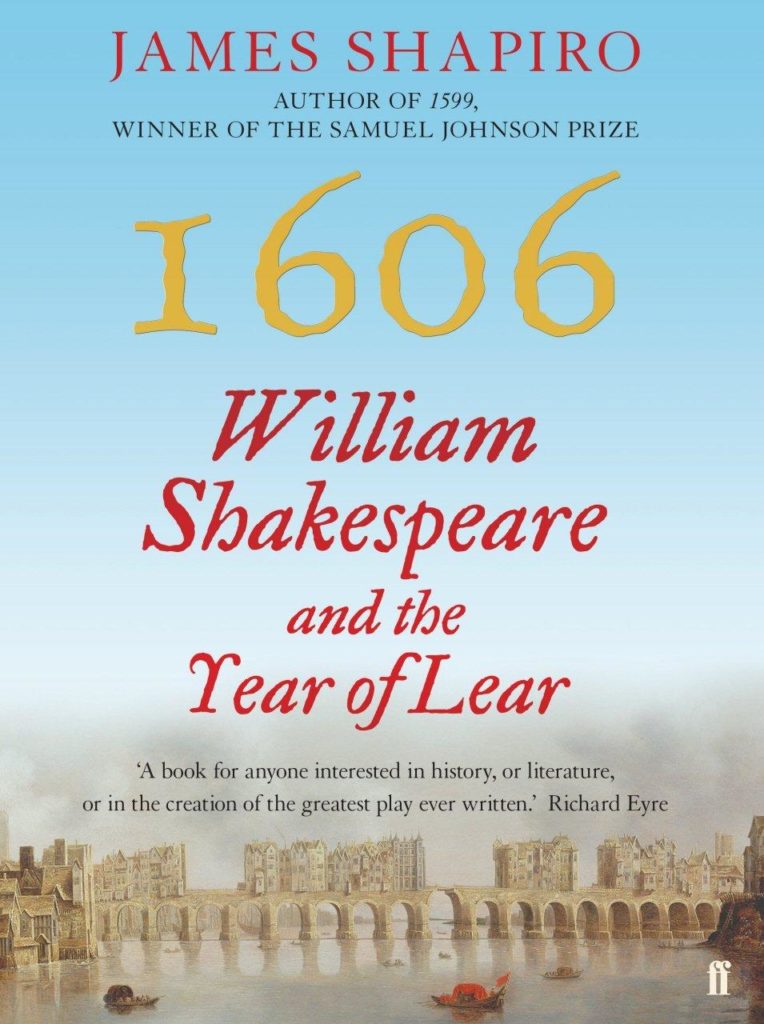 Dougal McNeill
Bridget Williams Books have struck on the brilliant idea of putting out short, topical, cheap and combative interventions into contemporary political and cultural questions. It's a great series, and each book costs little more than a six-pack of beer. Two favourites of mine are Nicola Gaston's Why Science is Sexist, on inequality in science assumptions, organisation, research, funding and thinking, and Hannah August's intriguing No Country for Old Maids?, a thoughtful reflection on the so-called 'man drought', and on what the ways demography and population gets reported tells us about society. Kevin Ovenden's Syriza: Inside the Labyrinth is a compelling first take on the tumultuous experience of Syriza's six months from victory to capitulation in Greece, and is written with political insight and polemical flair. Megan Erikson's Class War: the Privatization of Childhood documents how education 'reformers' in the United States have pushed the costs of education from the state on to individual families. It's essential reading for all activist educators. James Shapiro's 1606: William Shakespeare and the Year of Lear is (almost) as good as his 1599: A Year in the Life of William Shakespeare. Either would make a wonderful summer read – both are packed with historical detail, good writing, and intriguing guess work. They make Shakespeare's world come alive.
Marlon James's novel A Brief History of Seven Killings deserves all the praise it's been receiving – it's fabulous to experience the audacity of his prose, and the complex recreation of Jamaica's political pains will be sure to interest socialists here. One of my favourite poets, C. K. Williams – the author of humane, beautiful, compassionate long lines of socially engaged verse – died this year. Why not discover him for yourself? A good collection to start with is Dream of Mind (1992). Or you could dip in and out of the Selected Later Poems.
James Nokise
Donald Trump: Comedians, the Far Right, and Herald's of the Apocalypse all salivated. Trump answers the question "What if Bush smoked Crack?" He is the monster of America – The Imperialistic, Capitalist, Warmonger – laid bare. In a country as Hyper-dramatised as the United States, perhaps he is the demagogue needed to rally against. 2016 will tell if we've been watching comedy or tragedy.
Mad Max: Fury Road: No film of 2015 will be studied more. A two-hour, post-apocalyptic, truck chase, where men rule, women are sex objects, and the hero is an unkillable warrior. Still it was labelled feminist propoganda. Miller presented capitalism taken to its zenith, and showed hope comes from uplifting all. And he blew up a lot of cars doing it.
James Nokise's A History of Being Offended will play in the 2016 Wellington Fringe.
Tim Leadbeater
Stevan Eldred Grigg's The Great Wrong War (2010) is a history of the years 1914 – 1918 with an unusual focus: instead of the trenches of Gallipoli or the Western Front, Grigg tells the story of New Zealand society during those deadly years. There are a small number of books which tell this story. Grigg's is the only one I am aware of which approaches the topic from a leftist perspective. This is not 'neutral' or 'objective' history: Grigg takes sides with the working class people of New Zealand, and condemns the decisions made by the ruling class which led to such a massive and wasteful slaughter. With excerpts from letters, diaries, newspaper articles and books from the era, this is also a very readable and engaging book. Just be warned, if you feel anger or outrage about New Zealand's involvement in WW1, that sense of anger will be augmented and intensified by reading this book.
When the real world gets a bit much, I like to read science fiction. Three authors I have discovered this year are Joanna Russ, James Tiptree Jr. and R A Lafferty. 'Extra(ordinary) People' (1984) is a collection of short stories in which Russ travels to various episodes of human history, from a 19th century sailing ship to a 12th century German abbey. The perspective is that of an advanced and enlightened being – perhaps an alien, perhaps a human from the far future. The subject in all of the stories is gender, and Russ brilliantly exposes and dissects all manner of complex and uncomfortable truths while telling really good stories at the same time.
James Tiptree Jr. was the pen name of Alice Bradley Sheldon (1915 – 1987), who wrote science fiction as a 'male' undiscovered for years. Even though it was well known that 'Tiptree' was a pen name, big name science fiction authors like Robert Silverberg confidently described her writing style as "ineluctably masculine". Like many in the genre, Tiptree is at her best in her short stories. Her 1973 story 'The Women Men Don't See' is my favourite. Like Russ she targets gender but in a somewhat different fashion. The only downside is that it is really hard to find her books, your best bet is to look for Her Smoke Rose Up Forever (a 1990 collection of short stories) at your local library.
R A Lafferty probably doesn't belong in a socialist reading list. A conservative Catholic who lived most of his life in Oklahoma, Lafferty strongly disagreed with the radical politics of many of the 'New Wave' authors he was often associated with. His science fiction does not seem to suffer at all from his apparent conservatism however, and sometimes it is not even 'science fiction'. One of his best books is Okla Hannali (1972), the story of Choctaw Indian Hannali Innominee. The narrative spans most of the years between 1800 and 1900, and tells the story of the 'Trail of Tears': how the Choctaws, and many other Native American tribes, were forcibly relocated to 'Indian Territory' (modern day Oklahoma). Hannali Innominee is relatively fortunate, he becomes the head of a large and prosperous household. His luck runs out when the civil war hits home in the 1860s. Lafferty weaves in and makes sense of curious aspects of this history, such as the fact that some prosperous Native Americans were actually slave owners and fought for the South during the civil war. It's a tragic and very dark piece of colonial history, Lafferty somehow captures the perspective of the Choctaws very authentically.
**
This is our last post for 2015. We wish all our readers and supporters a happy holiday season. Socialist Review and posts on the ISO website will resume in mid-January.